Esposende is the place to be
Location and Infrastructures
Having one of the best geographical locations in the Northern Portugal, Esposende is located at about half-an-hour drive from important urban centers, such as Braga, Porto and Viana do Castelo. This proximity emerges as a great advantage, hence favoring the pendulous movements benefitting from the excellent road network. These advantages brought to Esposende qualified human resources capable of responding to the different needs of the business community. Francisco Sá Carneiro Airport and two important ports are just 30 minutes away (Port of Leixões and Port of Viana do Castelo, and the Port of Vigo is also nearby). In close proximity, there are also two railway terminals.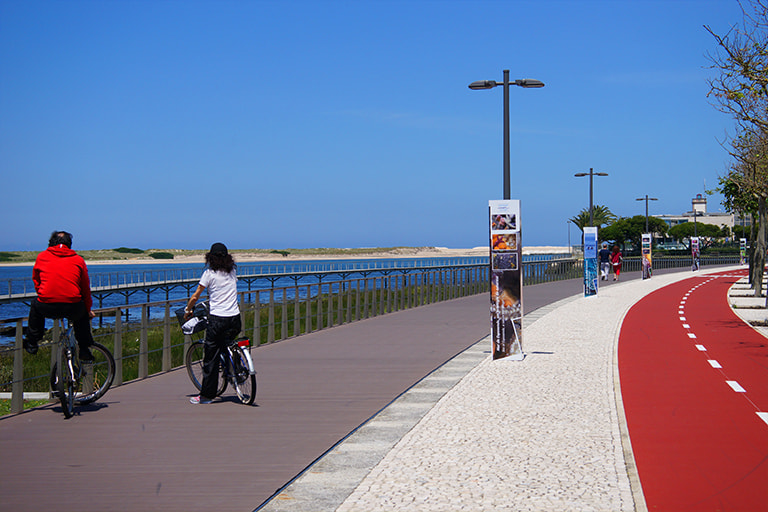 In Esposende there is time to live. The closeness to large urban centers allows it to enjoy their dynamism, but without losing its identity as a small city with great quality of life. The existence of unique natural resources, with an emphasis on the North Coast Natural Park, the gastronomic experiences it offers and the various green corridors and walkways that characterize it provide the inhabitants a good work-life balance and an active cultural life. Taken together, this all places Esposende on the route to become the "happiest territory" in the North.
Nature is an integral part of Esposende and of the daily life of its inhabitants, and the economic development should never imply any damage to the surrounding environment. Thus, Esposende absolutely rejects any type of polluting activity, which jeopardizes the environmental quality of the municipality and its inhabitants. The territory intends to lead all environmental quality indicators in the North by 2030 and lay the groundwork for the first Portuguese municipality to achieve "carbon neutrality" before 2050.
The Town Hall provides, as strategic and stimulating factors, a set of tax and municipal-based Incentives (Reductions and Exemptions) to private and institutional investors, aware of the emerging need to provide an investment-friendly environment
Learn more about Esposende and its position in the Cávado ranking by analyzing the statistical data on economy and demography we share below
Are you ready to take your business to the next level?