The Network of Mentors contributes to the survival and expansion of the projects we support, assuring due follow-up.
List – to be completed...
Founder; Activist Artist, EcoDesigner and Social Entrepreneur.
She believes business is a strength to do good and for that reason she founded Zouri Footwear, a brand made of plastic retrieved from the ocean. Social Entrepreneur and Strategic Thinker in several areas: design, ecology, and social empowerment. Marketing expert, passionate about innovation, sustainability, and technology, she turned plastics caught in the Northern region beaches the raw material for Zouri shoes.
Head of Sales; Co-fundador;
Velocidi; Founders Founders;
Afonso Santos, despite being born in Braga, having already lived in London and San Francisco, now lives between Porto and Esposende. He holds a degree in Electrical Engineering and Computers but never had the possibility to work in this area.
Actual Head of Sales Europe of the New York company Velocidi (Customer Data Platform focused on eCommerce in the fashion sector), he is also co-founder of Founders Founders (ScaleUp's incubator).
Since he was 16 years old he created his own business (webdesign), including the creation and management of several companies in the IT area, events and even management of bars and clubs. This diversity of business and experience meant that his networking, management experience, growth strategy, sales and leadership, were in constant development and improvement.
With the company TUIZZI.com (Marketplace for outdoor advertising) he was part of the first generation of entrepreneurs incubated at UPTEC (Science and Technology Park of the University of Porto) and managed to raise his first investment round to Portugal Ventures and Invicta Angels.
Later, he allied himself with 4 other founders and created Founders Founders – a community that differs by a peer mentoring model. With startup homes in Porto and Lisbon, Founders Founders is responsible for relevant events to the entrepreneurship ecosystem such as Boom – Massive Growth Week, Founders Unconference, Founder Meets Founder, Incinerator, among others. He is also responsible for the creation of Bytalk.com – Digital Marketing Platform where he managed to create partnerships with companies such as NOS, L'Oréal, and many other associations both at local and national level.
At Velocidi, as responsible for creating the strategy and sales team, in a few weeks after joining the team, he managed to bring important clients both nationally and internationally.
In parallel with his professional career, he has always been personally supportive of other entrepreneurs and even investing in some.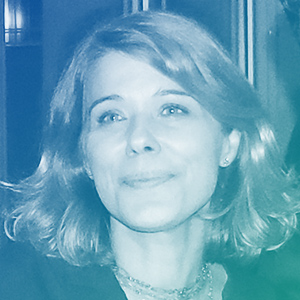 She holds a Marketing degree by University Fernando Pessoa and post-graduations in In‑service Teaching (Faculty of Education and Psychology, Catholic University), Training Organization and Management (Twofold) and Tourism and Hotel Management (ISCET), the latter to be completed soon.
Teacher in the marketing, management, and hospitality fields, she is currently the representative of the Board of Directors at Zendensino – Limited liability public interest cooperative, as Executive Director.
She started her career in 1996 as Trainer in Esposende Professional School where she also supervised Professional Ability Tests and Internships. From 2003 to 2016 she coordinated the Technical Course on Catering level 4 and she oversaw the Kitchen, Restaurant and office Supplies in the same School. From 2016 to 2018 she was the Director of the Technical Course on Catering – Kitchen/Pastry specialization and Trainer at Amar Terra Verde Professional School (Vila Verde).
In 2017 and 2018, she gave her contribution to the book "Empresariato, casos de sucesso empresarial – Branding" by writing a paper on a case study in the catering field; the book was launched in January 2018 at Livraria Lello, Porto, specifically at Armazéns Castelo.
Her presence is usually noticed at events about education, hotel management and gastronomy.
Founder; Activist Artist, Eco Designer and Social Entrepreneur.
Over the last ten years, Alexandre Mendes is being the consultant for cities, public institutions and multinational companies about topics related to innovation, entrepreneurship, and development of new businesses. His merit is also acknowledged by having successfully created vocational training programs for Digital Economy, re-skilling programs and for being a key player in the promotion of entrepreneurship and digital transformation.
Alexandre Mendes is the former executive director at Startup Braga, where he led the development of an ecosystem and decided the strategic positioning to increase the success probabilities of a community of 138 startups that encompass Startup Braga.
General Director; Chef Executive Officer
He started working full time in the family business at the age of 18, suspending his studies and later restarting them and becoming an "eternal student".
At the age of 20 he participated in the foundation of Casa Alves, a distribution company in the construction sector, continuing one of the family businesses, at the age of 24 he participates in the foundation of MGR Transportes. He completed the Bachelor of Management at ESTG in Viana do Castelo, in 1994, and understands the importance of Marketing for the business.
He graduated in Marketing at ISAG in 1996 and there he received the IBM award for the best student. With the objective of better understanding the world of sustainable, long-term and scalable business, he attended and completed his MBA in 2001, which is now PBS – Porto Business School. In 2009, he was one of the participants in the 34th PADE – AESE Senior Management Program – Business School in collaboration with IESE – University of Navarra in Madrid.
He was invited to participate in the Advisory Council of APCMC – Portuguese Association of Building Material Traders in 2008, eventually joining the Board. Since 2017, he has chaired this nationwide business association representing Casa Alves – Material de Construção. Since 2012, he has been a member of the Board of the Esposende Solidário Association, Association of Social Intervention and support to the Family. Married, 3 children, Pedro, Francisco and Margarida. Alongside other activities, it is Casa Alves and the family that dedicates most of their time.
Entrepreneurship Unit Coordinator
She has a degree in International, Economic and Political Relations, University of Minho. Clara Silva is the Entrepreneurship Unit Coordinator at TecMinho.
From 2005 onwards she is working in the Entrepreneurship area at TecMinho, and her main activities include the promotion of an entrepreneurial culture at University of Minho and the launch of new technology-based and knowledge-intensive business projects that emerge from the academic environment. Under the scope of the support to the creation of new companies, she coordinates a Spin-offs Program at University of Minho, whose purpose is to confer that status to the candidates; 40 business projects have so far been awarded that status. She oversees the Entrepreneurship Support Service within TecMinho and held around 500 meetings with entrepreneurs to assess innovative/technology-based business ideas.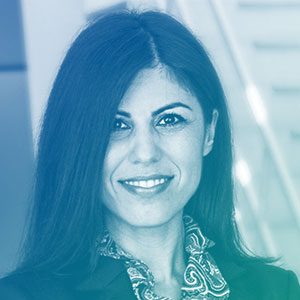 School of Economics and Management, University of Minho
PhD in Marketing and Strategy and professor at the School of Economics and Management at the University of Minho since 2002. Throughout her career she has been involved in various initiatives to promote and support entrepreneurship, including business idea contests, marketing programs formation of entrepreneurial skills and programs to accelerate business projects. She is currently a scientific mentor for three academic spin offs and gives support, especially in the areas of strategy and marketing to start-up companies.
With a degree in communication design he founded Signed in 2009, a company based in Esposende that operated in the graphic design and web design markets but has then evolved into adding a new area of expertise, software development.
Counting on 15 years of experience in web design and technology, he takes part in the development and planning of projects from the various business sectors his clients and partners belong to; the challenges go from the creation of a web presence to the planning of a tailor made management software.
He believes there is always something new to learn every day and that there are always new ideas, concepts and projects waiting to be transformed.
Coordinator and Operational Manager of Entrepreneurship Projects
She has over 10 years of professional experience in planning, organization, development, implementation, management and assessment of on-the-job training projects and programs. She started her career as coordinator and operational manager of a support program to foster and develop business ideas, called IdeaLab – Business Ideas Laboratory. In addition, she mentors and supervises entrepreneurs, helping them develop their business ideas/business projects by giving them advice on financing, incubation and creation of companies /spin-offs, preparation, and improvement of business plans.
She also organizes, energizes, and moderates promotional and networking events and coordinates a program to support companies characterized by their innovation/differentiation nature in their set up and early stages, called Laboratório de Empresas (Company Lab).
START Esposende Coordinator
Joana Barbosa has a degree in Economics and a Master Degree in Industrial and Firm Economics. Her path is strongly connected to the transformation of ideas into businesses. She gave dozens of talks about entrepreneurship, she was in charge of an Entrepreneur's Office, she worked as entrepreneurship technician and mentor of several youngsters with an entrepreneurial spirit. Together with entrepreneurship there was always research, which kept her bond to the academic world.
She recently run a project to encourage competitiveness and attraction of investment for the Northern region, through the support to business areas management and individual follow-up services to national and international investors.
She currently cooperates with the division of Economic Development at Esposende Town Hall as a coordinator of START Esposende.
He is a Biomedical Engineer with a Master Degree in Medical Informatics, perfectionist and passionate about technology and medical imageology.
He founded PeekMed, a system of pre-surgery planning designed for orthopedic surgeries, aiming at helping young orthopedic surgeons achieve through technology the same results more experienced surgeons do, hence improving the patients' results.
He believes technology plays an irreplaceable role in the world, especially in medicine. He is a sushi lover. "The real sushi, not the fusion sushi."
He is a Biomedical Engineer with a Master Degree in Medical Informatics, perfectionist and passionate about technology and medical imageology.
He founded PeekMed, a system of pre-surgery planning designed for orthopedic surgeries, aiming at helping young orthopedic surgeons achieve through technology the same results more experienced surgeons do, hence improving the patients' results.
He believes technology plays an irreplaceable role in the world, especially in medicine. He is a sushi lover. "The real sushi, not the fusion sushi."
Degree in Economics and Post-graduation in European Economics by the Faculty of Economics of the University of Coimbra (FEUC) and by the University College of Federalist Studies, Aosta, Italy. He attended the 4th year of a degree in the Free University of Brussels (ULB).
Professionally, José Marques da Silva has over 20 years of experience in the implementation of both business and territorial investment and competitiveness projects, having assisted operations in the national market, in several other European countries, and also in Sub-Saharan Africa and Latin America. He was co-Coordinator of the Strategic and Intermunicipal Development Plans for Ave and Tâmega e Sousa (2014-2020) and the National Coordinator of the Internationalization projects "i-PME para Angola – Brasil – Moçambique" (2008-2010). He also coordinated the project Esposende Empreendedor (2017-2018).
Tutor and supervisor of the course on Managing Internationally from Porto Business School (2010-2015); Assistant at the Faculty of Law and Faculty of Economics of the University of Porto (1996-2003) and Intern at the European Parliament (Bolsa Robert Schuman) (1997).
He is the founding partner of the companies FINANCE XXI Consulting, STRATEGY XXI, GLOBAL XXI Consultants and Founder and Director of the ONE WORLD Magazine.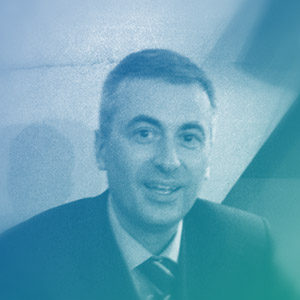 ISCET, Lab2PT (UMinho) e Horwath - HTL
PhD in Business Studies at the University of Santiago de Compostela, with a specialization in Strategic Tourism Planning. He is a Specialist Professor in Tourism and Leisure by the Higher Institute of Business and Tourism Sciences.
He teaches Tourism and Marketing at the Higher Institute of Business and Tourism Sciences. He is also a Research Guest at other national and international Universities and Higher Education Institutions.
He joined the Research Group Space R (Space and Representation) of Lab2PT (Landscape, Heritage and Territory Laboratory) at University of Minho. Besides being a Professor and Researcher, the Economist also works as a Consultant in Public and Private Organizations. His main areas of research and work are Strategic Tourism Planning, Strategic Planning of Touristic Destinations, Public Policies and Tourism development, Trends, Creative Tourism and Organization and Management of Touristic Infrastructures, an area in which he assists national and international groups in restructuring processes, business repositioning and identification of investment opportunities.
In 2018 he embraced a new project involving research and consultancy in Accessible and Inclusive Tourism in Tourism and Hospitality, together with Accessible Portugal.
Recently, he worked in straight cooperation with several Municipalities to lead their application to obtain a certificate as Nautical Station.
Passionate about business development, investment, and innovation. He currently leads Katoa, a Portuguese lighting brand and manufacturer.
He always tries to take the best of every person and every situation to deliver the highest value possible. He holds a degree is Management and in Information and Communication Technologies, apart from several other courses, for instance, improvisational theatre.
Multitasked and self-taught, he believes in learn by doing and thinks everything is yet to be done. Miguel Novais is an eternal dreamer with his feet and his hands more and more on the ground.
He is a leader, with a vast knowledge in technological solutions and a remarkable capacity to take decisions. Head of development and technological consultant, Nuno drives the projects in the right direction. He is experienced in taking decisions about the projects' architecture and technological options while they are still getting started, so to grant them a solid basis that enables the freedom to grow healthy. He is responsible for eliminating the gap between those who image the product and the development team, so the project takes into consideration everybody's expertise and meets the client's needs. He owns a broad and proficient vision in technological solutions and finds it easy to make the right decisions.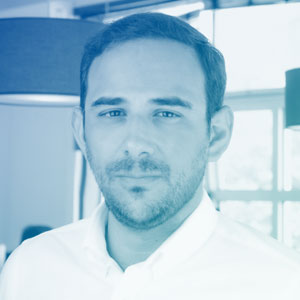 Founders Founders; Infraspeak
Rui Santos Couto was born in Porto. He is an entrepreneur, co-founder of Founders Founders and VP of Growth at Infraspeak.
He started to create business from an early age, which allowed him to gather solid experience in growth, marketing, sales and team leadership strategies.
He founded the first company during his first year of college. These were the first days of digital marketing in Portugal. The following years were spent creating and executing marketing and growth strategies, at a time when Google and the first social networks were already a reality.
He is part of the first generations of entrepreneurs incubated at UPTEC – Science and Technology Park of the University of Porto. The experience in marketing and technology led him to create a marketing management platform. It won over customers all over the world and was later acquired by a Danish international group. In the last few years, he joined four founders in Porto to create Founders Founders – a community that differs by a peer mentoring model. With startup homes in Porto and Lisbon, Founders Founders is responsible for events relevant to the entrepreneurship ecosystem such as Boom – Massive Growth Week, Founders Unconference, Founder Meets Founder, Incinerator, among others. Through Infraspeak, the solution that allows to overcome the maintenance and infrastructure management challenges through an innovative software platform, Rui Santos Couto helps to grow a company that, in 2020, has clients in 10 countries and offices in Porto, London, Barcelona and Florianópolis.
Rui Santos Couto's work at several startups, and at Founders Founders, has made an important contribution to the development of technological entrepreneurship in Portugal.
He describes himself as a dynamic young person, who uses technology as a way to improve the world. Dyslexic and timid, his career was mostly developed abroad, where he now works as Director at the business group A.P.Moller-Maersk. With a degree in Management and an MBA at the Universidad Camilo Jose Cela in Madrid, Rui is fond of combining technology and business, to get the best of both worlds. In 2020 he was awarded the prize of best European Digital Leader.


In early 2021, he began to serve as Chief Digital Officer at Ericks.
In July 2022, he assumed the role of Vice President Tech at Adidas.
He completed the Master Degree in Civil Engineering in 2016, at University of Minho. Still in 2016, in the exact same institution, he started the Master Degree in Industrial Engineering, specialization in Industrial Management, which he successfully completed in 2018 achieving the Specialization category.
His professional activity began in 2017 in the family business, Becri – Malhas e Confecções S.A, in Barcelos. For a while, he spent time in every sector, so to acquire knowledge and experience in the company's work methods and in the textile industry as a whole. This was a crucial stage to bring him where he is now, working in the production management and planning department.
Ever since he started working, he is actively participating in the development and implementation of new investment projects carried out by the business group. One of those projects, in 2018, was the purchase of an industrial site in Esposende – Gubec – I&D in Textiles – where, to this moment, he works as CEO.
CEO and President of Portugal's Biotechnology Industry Organization
SilicoLife; Associação Portuguesa de Bioindústria
With a degree in IT Engineering and a Master Degree in Bioinformatics, he has always been involved in the works of business. He is the CEO and founder of SilicoLife, a biotechnological company that combines artificial intelligence and biology to create sustainable biological processes to produce chemicals. Simão Soares is also the President of Portugal's Biotechnology Industry Organization (P-Bio).
Start growing your business in Esposende now!